The loss of eyesight can be debilitating and usually happens over a period of time. Even if you have perfect vision throughout your young adult life, your vision is still prone to worsening as you get older. Corrective lenses can help you see clearly, but you will need to update your prescription every few years. If you do not want corrective lenses or have to update your prescription frequently, Lasik eye surgery may be the best way to improve your vision. Lasik can help you regain your vision without needing glasses or contacts. Our team here at Dr. Philip Dixon, O.D. in Reedley is here to help you prepare for Lasik.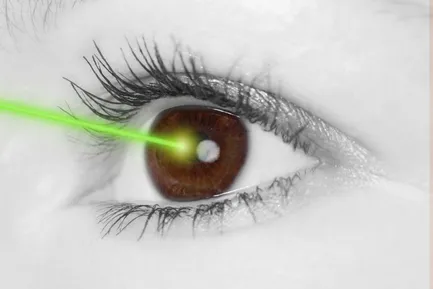 What Is Lasik Surgery?
Lasik is a laser surgical procedure that gently reshapes your cornea, allowing you to see without needing glasses or contacts.
What Conditions Can Lasik Treat?
Lasik surgery can treat common refractive errors, including nearsightedness, farsightedness, and astigmatism.
How Old Do You Have to Be for Lasik?
Lasik eye surgery is not recommended for anyone under 18 because your eyes' shape is still changing. Once you turn 18, that process slows down, and our team will better understand if Lasik is the right option for you.
How Long Does Lasik Last?
In most patients, Lasik lasts about ten years. The length of Lasik's effect depends on the patient's age and circumstances.
How Long Does the Procedure Take?
The laser procedure takes about 10 minutes per eye. You should plan to spend about an hour in total at our office.
Is Lasik Painful?
Before the procedure, we will put numbing drops in your eyes to make the process pain-free. At most, you will feel a bit of pressure during the procedure.
What Is the Recovery Period Like?
After the procedure, your vision will be blurry. It is suggested that you go home after the procedure and relax. You should avoid watching TV, using the computer, and doing close-up work for the rest of the day. When you wake up the next morning, you should be able to see clearly without your glasses or contact lenses.
Schedule Your Consultation Today
The first step in improving your vision is scheduling a consultation with our staff here at Dr. Philip Dixon, O.D. in Reedley. Our team provides you with a quality vision exam that will tell us if you are the right person for Lasik. Even if Lasik is not something that will work for your vision, we provide contact lens exams, senior eye care, many other corrective vision options at our office. To determine what vision treatment is right for you, give us a call or schedule an appointment online. Our team is committed to providing you with the quality eye care you need.