How to Prepare for Your Contact Lens Exam
Don't be surprised when you find yourself anxious about your upcoming contact lens exam. Putting a foreign object in your eye is extremely counterintuitive. However, having a professional by your side when undergoing an exam is ideal. At the office of Dr. Philip Dixon O.D. in Reedley, we are committed to improving your eyesight and having a safe and successful contact lens exam is an important component. In this guide, we'll go over how you can best prepare for your upcoming contact lens fitting.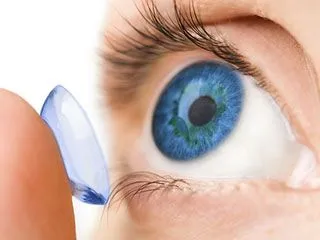 Make sure your doctor knows your vision history
At your initial checkup, you'll want to make sure your Optometrist knows and understands your previous medical and visual history. This will include any kind of allergies you have had in the past as well as any previous diagnosis you have received. For example, if you have previously been diagnosed with astigmatism and your doctor prescribes you with non-toric lenses, then you will have a difficult time improving on your eyesight because the optometrist did not have the prior knowledge of your astigmatism. Other considerations like family history and previous eye surgeries are likewise helpful in determining the ideal course of action you need to take during the contact lens fitting.
Get a goodnight's rest
You don't want to stumble into your exam the next day with only a few hours of rest. You will need to be alert to receive the instructions on how exactly to fit contact lenses in your eye. The process of washing your hands and placing lenses onto the surface of the eye is not always the most intuitive and you will need to pay attention to how to place them specifically onto your eye. The night before, make sure to drink plenty of water and avoid using your phone or laptop in bed as this will cause considerable strain on your eye prior to falling asleep. Instead use a kindle, nook, or read an actual book before bed to avoid the strain that can be caused by an LED light.
Avoid eyestrain on the day of the exam
Just as you don't want to strain your eyes the night prior to the exam, similarly you don't want to strain your eyes on the day of the exam. If you must work on your laptop before the exam, limit your use and take frequent breaks so that your eyes are not overstimulated by the time you get to the contact lens appointment.
Your local Reedly eye care provider
By following these simple steps, you can assure yourself of a quality contact lens exam that goes smoothly and results in an improvement of your vision. The office of Dr. Philip Dixon O.D. is proud to provide quality eye care to the Reedley, Dinuba, and Parlier area. If you are ready for contacts, call us at (559) 638-8288 to schedule an appointment.